SWEET VALENTINE'S DAY GIFTS FOR HIM, HER, AND YOU
Ideas to help make shopping for your sweetie easier.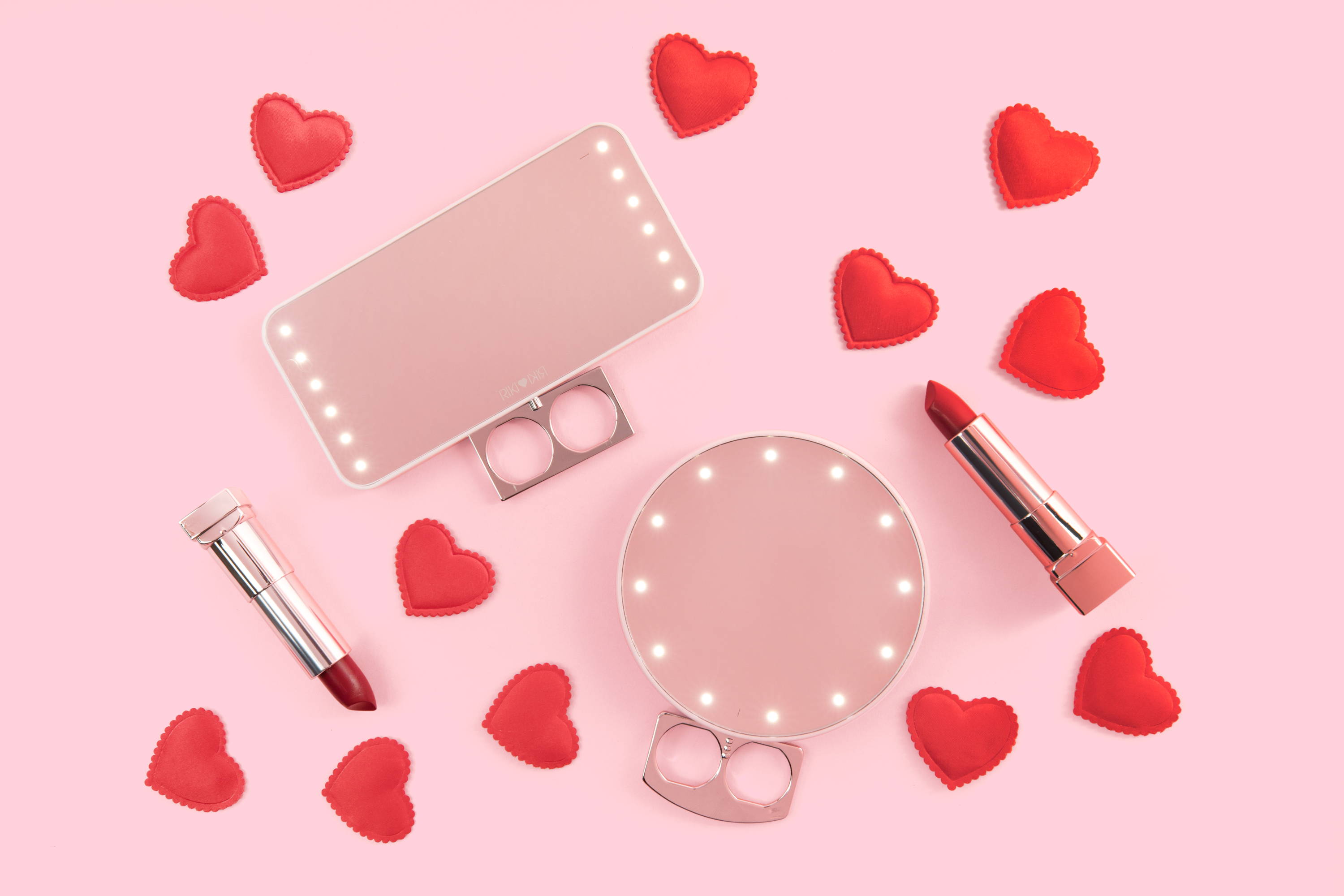 ---
Ahh February… the month of lovers, heart-shaped waffles, and when the spring countdown begins. Valentine's Day is fast approaching, and you may already be gifted-out after the holiday season. What more can you possibly get that expresses your love and affection for them? We got some ideas to get you going. And In case you need a reminder, Valentine's Day is Sunday, February 14, 2021. You're welcome.
---
The typical gift rotation for men: wallet, shirt, tie, sneakers, cologne, and repeat- over and over again. Is this what your list usually looks like? If so, then here is something you can think of as you begin Valentine's Day shopping for your significant other. Men love practicality and convenience. They like things that make their day-to-day lives a tad bit easier. When shopping for the right gift, look for items that they'll probably never buy for themselves but would never live without it again.
For example, a Yeti cooler, a sonic toothbrush, a beard trimming set, or a LED lighted mirror, like the RIKI Skinny.
The RIKI Skinny isn't just for women. Men can also benefit from an LED lighted vanity mirror. RIKI Suction Cups allow it to be secured directly to the bathroom mirror for a brighter shaving experience. Its five dimming stages are perfect for a poorly lit bathroom, and the included magnifying mirror allows for the perfect shave. Its sleek, modern design will fit right into any man cave. And we're sure you'll love to borrow the mirror for yourself as well!
---
---
It's no secret that many women tend to put their loved ones before themselves, so a gift of self care can be very special (& needed) for your lovely lady. Beauty products, spa days, or different memberships she's been dying to try, like pure barre or soul cycle, are all great and thoughtful ideas that she will love. But suppose you're looking to take her existing beauty and self care routine to the next level or improve her overall experience. In that case, RIKI LOVES RIKI offers many different lighted mirrors that meet every need.
Our LED and heatless mirrors help make makeup and skincare routines more enjoyable and luxurious. They're sleek, modern, and an upgrade to any vanity. RIKI Tall, RIKI Skinny, and RIKI Graceful are three different mirrors at different price points and sizes that will no doubt be her most used gift. Each comes with a vanity stand and different dimming stages for the perfect lighting.
For a full vanity upgrade, check out the Tropical collection, consisting of the RIKI Skinny and a Makeup Brush Holder in the same tropical pink design. Also, check out the Iridescent collection for a different look! A little bit of shimmer or a pop of color will instantly brighten any vanity space.
Traveling comes with its stresses, and we try to relive at least one with our travel-friendly mirrors and carry cases. Applying makeup on-the-go or in a dark hotel bathroom has never been easier with the RIKI Cutie portable lighted mirror, RIKI Super Fine magnifying travel LED mirror, and the RIKI Colorful travel makeup lighted mirror and travel accessories (pssst- this is a whole travel kit, check it out!) Each one unique in its features, but all provide the best lighting for badly-lit places. Think, the back of an uber, an airplane, or a horribly lit public bathroom.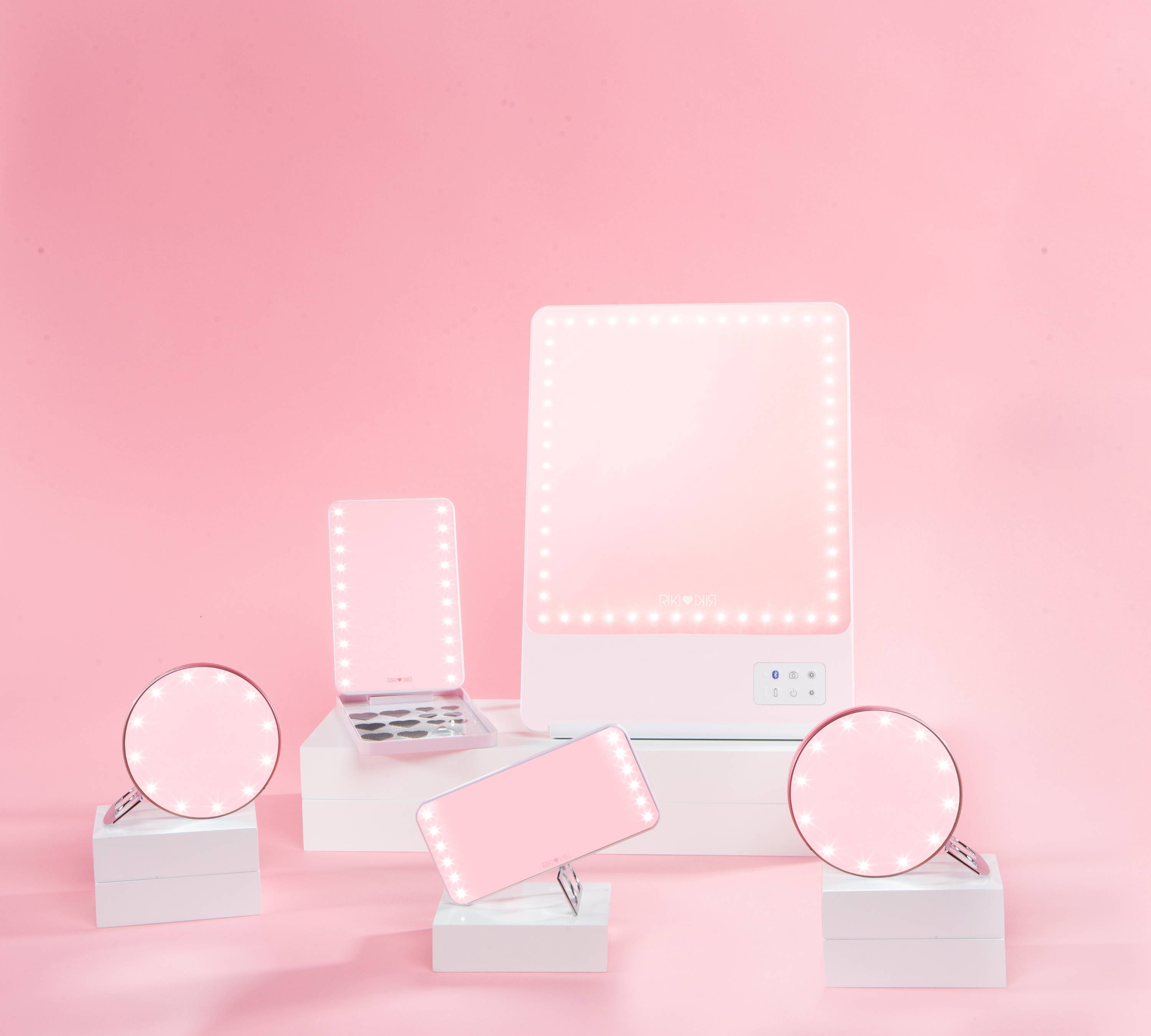 ---
We believe that self-love is the best love, whether that's extra time for self care or a gift because you deserve one too! Upgrade your lifestyle with products that give you your time back so that you can do what you love. A robot vacuum for cleaning up your floor, a smart speaker to play music or make to-do lists, or the RIKI LOVES RIKI mirror that provides perfect lighting for quick and flawless makeup or skincare application. If you're a social media lover, the RIKI Skinny is great for content creation with its Bluetooth capability and phone holder. Making quality videos or photos will never look better or be quicker- seriously.
Our Valentine's Day Sale is available NOW! Save 20% on Pink & Rose Gold lighted mirrors and accessories. Check it out here!
No matter how you celebrate the day- whether staying home or going out, pair your gift with your sweetheart's favorite drink, some chocolate, and a lovely card to sweeten the deal.
Happy Valentine's Day, Lovers.

Love,
RIKI